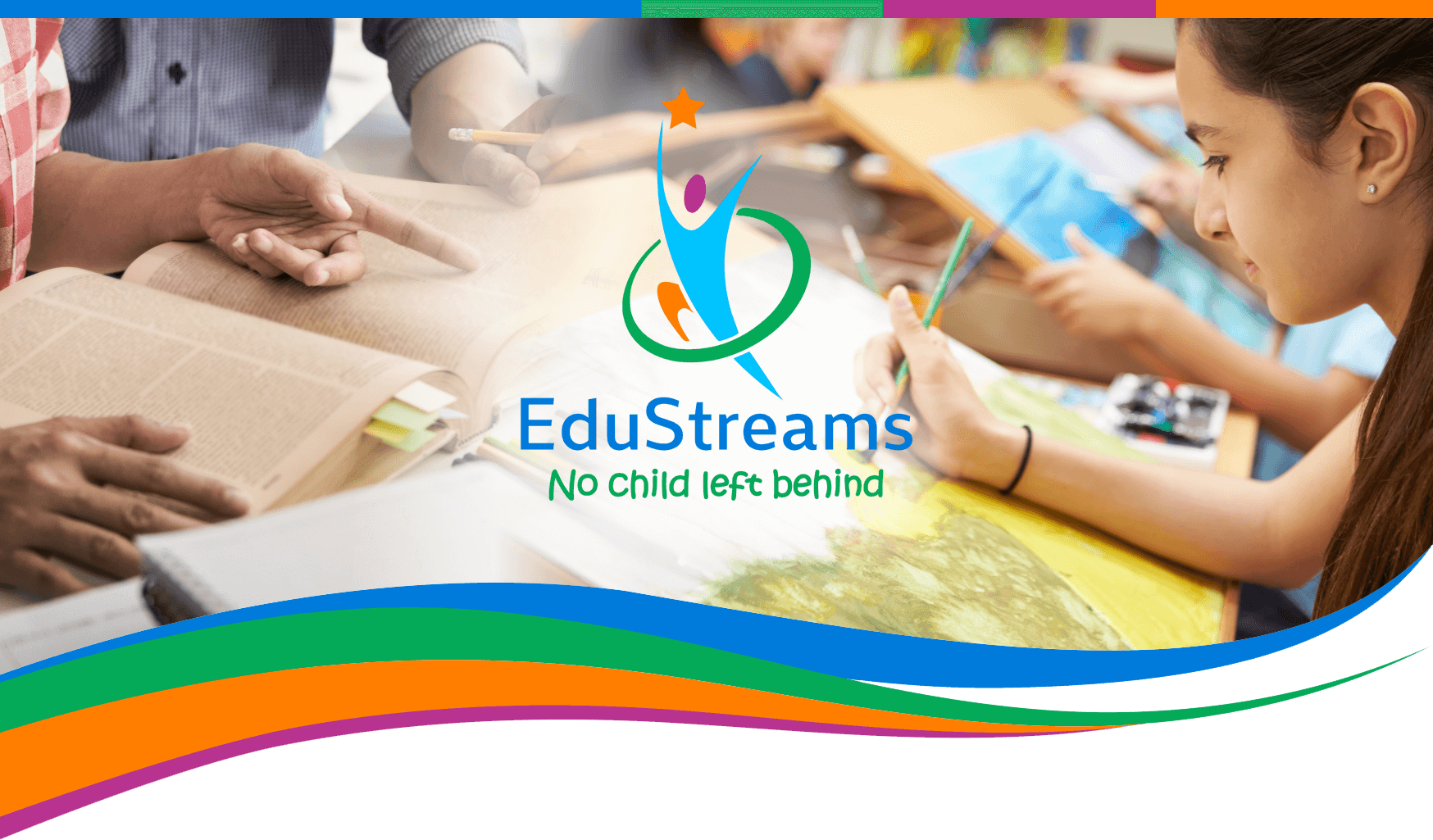 EduStreams School

---

---
Independent, co-educational multi-cultural high school

---
Students with learning barriers and challenges

---
Academic and vocational education

---
Prepares students for the world of work or further study
---

---
Small, nurturing classes with passionate teachers

---
A range of sports

---
Cultural activities

---
Based in the country setting of Kyalami AH
Our Story

A quality and meaningful education is a lifetime gift to a child.
EduStreams was founded as a viable alternative for secondary school students in Grades 7 - 12 who cannot cope or develop in mainstream schooling.
Our school aims to provide a nurturing environment and community for students with learning difficulties, that do not fit the traditional academic box and have experienced schooling as a constant source of anxiety and frustration.
Our unique educational offering has a practical, vocational approach to prepare our students for the world of work and life beyond school.
Education is not about one size fits all. All learners should have opportunities to realize their potential and not find themselves lost in the schooling system.
This has become the EduStream's motto and philosophy of "No child left behind". EduStreams students have access to therapeutic and remedial support and tailored education plans. We offer our students a chance to enjoy learning again, in a meaningful and practical way.
EduStreams School aims to empower its students to persevere, to not be afraid to go out of their comfort zones and to feel self-worth and confidence again. Besides academic and vocational learning, students are encouraged to participate in a range of sports, culturals and outreach programmes, where they are taught to 'give back' to the communities around them.
Wendy Roux, the Founder and Director of EduStreams, developed the school out of a need for her own child's special educational requirements. The vision was born for a school that would benefit not only her daughter, but other children struggling in mainstream academics.
Alan Nambiar was employed by EduStreams School, to spearhead Wendy Roux's vision. He has many years of experience in the local and international education sector.
The vision of the school ignited his passion to help create a legacy for learners that learn differently.
EduStreams launched officially in January 2022.
The EduStreams Learning Pathways

---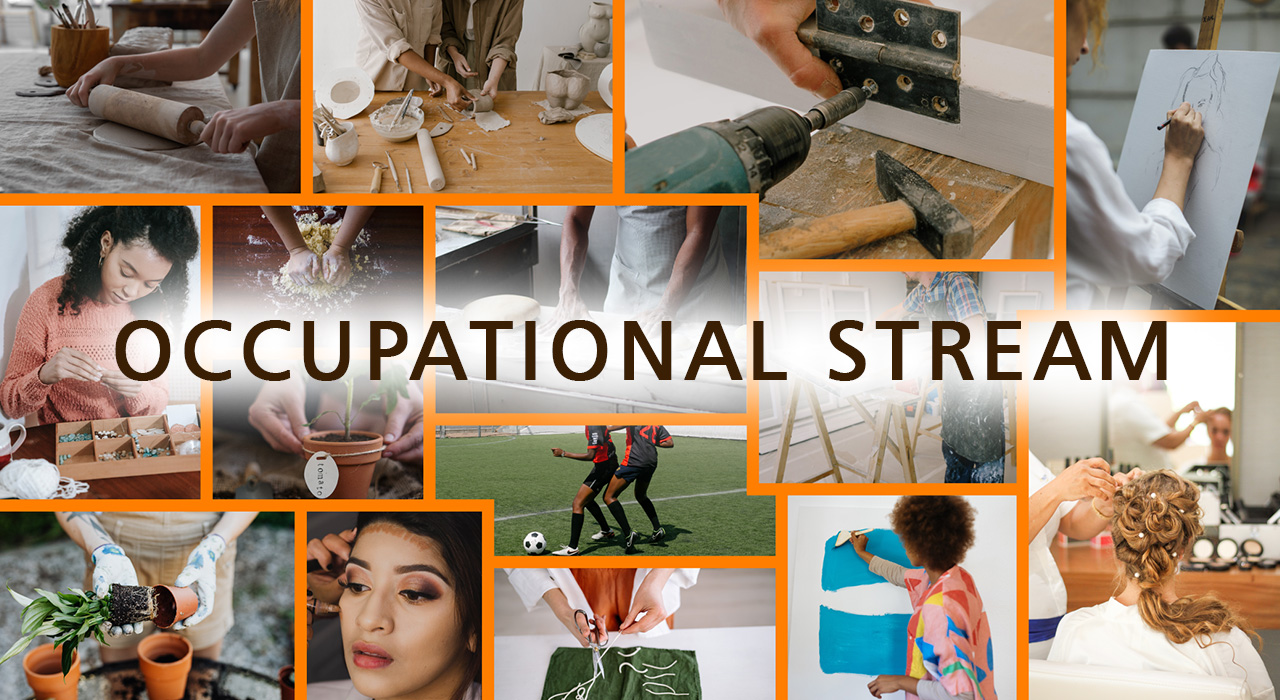 ---
1. Occupational Stream

---
General Certificate of Education: 4 Year Technical Occupational Certificate
The GCE Technical Occupational Certificate is a qualification that empowers students with learning difficulties to gain employment or to study further. They are upskilled for industries such as Hospitality, Tourism, Carpentry, Agriculture, Hairdressing and Beauty. The qualification enables graduating learners to access further education at Technical and Vocational Education Training (TVET) colleges, private colleges or learnerships in their field of specialization. They can also enter the world of work.
---

1. Strengthening of literacy and numeracy concepts

2. Specialisation in technical vocational skills

3. Enrichment with additional courses and work exposure

4. Emphasis on 75% practical and 25% theoretical learning
---

5. Development of personal and social well – being

6. Remedial intervention and Individual Support Programmes

7. Customised assessment procedures and concessions

8. Experiential, hands on learning
---
2022 Technical Occupational Curriculum: 4 Year Programme
GCE to NQF1 Qualification OR Certificate of Achievement
External Exam: Results verified and moderated
General Education
Life Skills
English Home Language
Personal Social Well Being (PSW)
Afrikaans Additional Language
Physical Education
Mathematics
Creative Arts
Natural Sciences
ICT Enrichment
Technical Occupational Electives (specialisation in a maximum of two skills)

Elective skills specialisations:




Agricultural Studies
Arts and Craft Design
Civil Technology: Woodworking and Timber
Hospitality
Office Administration
Personal Care: Beauty and Nail Technology
Personal Care: Hairdressing

Future skills subjects:




Civil Technology: Bricklaying and Plastering
Consumer Studies: Needlework
Mechanical Technology: Maintenance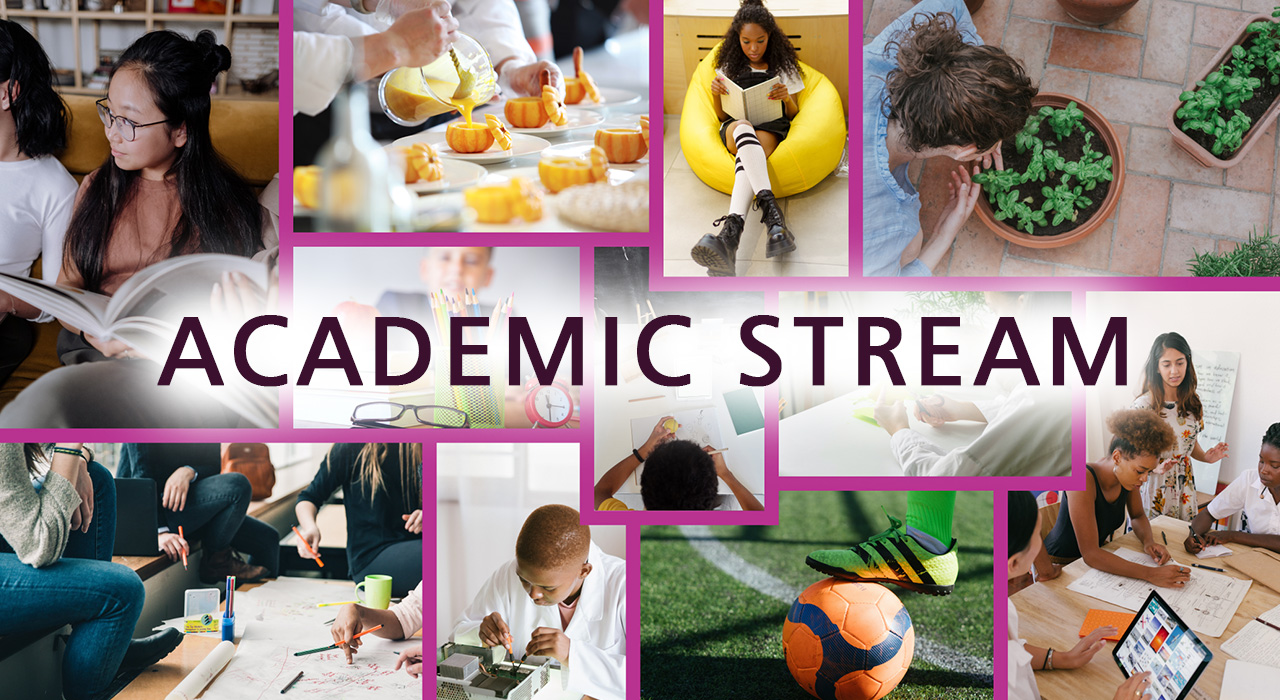 ---
2. Academic Stream

---
The students work towards obtaining a CAPS National Senior Certificate matric. Besides academic subjects, students are exposed to vocational, practical subjects as early as Grade 8 and 9. This helps to build a solid foundation for the vocational orientated subjects that they choose in the Grade 10 -12 FET phase. Students have the opportunity to participate in Physical Education during the term and ICT is taught as a skill cross curricular.
After graduation, students can register for selected courses at universities, colleges, private institutions; as well as apply for learnerships or employment. Our academic stream has a focus on service industry career opportunities.
---
Grade 8 and 9 Academic Stream
| Fundamentals | Electives | New Vocational Oriented Electives |
| --- | --- | --- |
| English Home Language | Creative Arts | Hospitality Studies |
| Afrikaans (First Additional Language) | | Agricultural Studies |
| Mathematics | | Digital Technology |
| Life Orientation | | Art and Design |
| Natural Sciences | | |
| Social Sciences | | |
NB. The learner may choose 2 subjects from the

new vocational oriented electives.

Subject choice combinations are dependent on numbers.
---
FET Phase Grade 10-12
| Fundamentals | Electives |
| --- | --- |
| English Home Language | Consumer Studies |
| Afrikaans (First Additional Language) | Tourism |
| Mathematical Literacy | Hospitality Studies |
| Life Orientation | Computer Applications Technology (CAT) |
| | Agricultural Management Practices |
Fundamentals

subjects are

compulsory

. Students may choose 3 electives. Hospitality Studies and Consumer Studies cannot be chosen together.

Subject choice combinations are dependent on numbers.
Afternoon Community Centre
---
The EduStreams Community Centre is open Monday – Friday afternoons (2:00 – 6:00 pm).
It is open to students at EduStreams, as well as neighbouring schools or homeschool or online learners.
---
High school students in Grades 7 - 12 can benefit from:
Academic support
Social interaction
Extra murals
---
We offer:
Structured homework assistance
Subject tutoring across different curricula
Remedial tutoring
Matric revision and small workshops
---
The following services and activities are offered on demand:
Cultural activities e.g. drama, pottery and art
Sports activities e.g. netball, tennis and volleyball
Therapy - access to an Educational Psychologist, Occupational and Speech Therapist
Wellness checks and vaccinations with a registered nurse
---
Learning Centre Contact Details:
Marique Terblanche: 071 445 1115 / 010 006 1010
learningcentre@edustreams.co.za
Contact EduStreams
Explore your child's options for the 2022 academic year:
Alan Nambiar - 063 368 1921
Wendy Roux - 083 326 9422
Email - info@edustreams.co.za
Find EduStreams on: